RCS News
Southern California is a busy place made even busier by the astronomical amount of road work taking place. Day or night, something's getting repaired, modified, or...

For every construction site, a variety of safety solutions are employed to maintain smooth traffic flow. Some of these solutions are extremely large, such the formidable...

Not all traffic control services are continuous or long-term. Sometimes the control of vehicles and pedestrians is required at irregular, short-term intervals. This is commonly seen...
View all news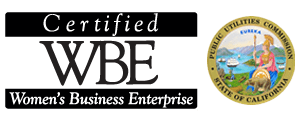 TRAFFIC CONTROL SERVICES
Single & Multiple Lane Closures
Road Closures and Detours
Freeway Closures
Two-Way Flagging
Temp. "No Parking" Sign Installation
Long Term Projects
Traffic Management
Temporary Re-Striping
Job Hazard Analysis & Job Walks
Traffic Control Consulting
Traffic Control Planning (AutoCAD)
Traffic Studies: Speed Surveys
& Traffic Volume Data