RCS News
As a premier provider of road traffic control, Roadway Construction Service has many solutions and resources at its disposal. One of these resources is our exceptional...

It's summertime in SoCal, and let's face it, things can get pretty hectic here in the land of always on the go. Along with the usual...

Given the wide scale use of Southern California's freeways, an effective system of freeway traffic control is crucial. Look no further than Roadway Construction Service. We...
View all news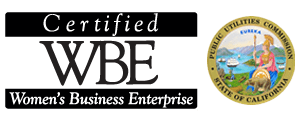 TRAFFIC CONTROL SERVICES
Single & Multiple Lane Closures
Road Closures and Detours
Freeway Closures
Two-Way Flagging
Temp. "No Parking" Sign Installation
Long Term Projects
Traffic Management
Temporary Re-Striping
Job Hazard Analysis & Job Walks
Traffic Control Consulting
Traffic Control Planning (AutoCAD)
Traffic Studies: Speed Surveys
& Traffic Volume Data