Traffic Control Permits
Call (855) 907-7233 to begin the traffic control permitting process.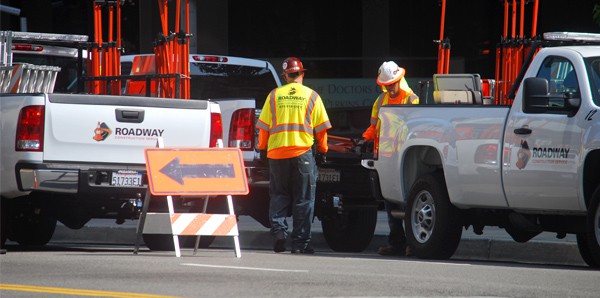 Currently, CalTrans and every City and County Agency require encroachment permits to work on or close any portion of public right-of-way.
The permit process is a time-intensive, frustrating, and detail oriented process that most companies don't have the time or manpower to complete. Roadway Construction Service's personnel not only know the process, but also have built and maintained relationships with these agency personnel for many years. Those relationships allow Roadway to obtain your permits quicker and easier. Why deal with the headache and running back and forth when you can have Roadway Construction Service obtain your traffic control permits while you focus on what you do best.
Toll-Free: (855) 907-7233
---
Traffic Control Permitting in the Hands of Masters
Roadway Construction Service has the expertise, experience, and knowledge to adapt and respond to the demands of traffic control permitting, especially in Los Angeles and surrounding counties. Read Article>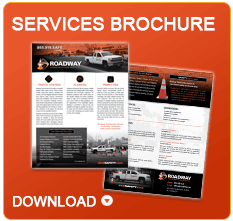 Services
Traffic Control
Traffic Control Planning
Traffic Control Permits
Traffic Studies
24/7 Emergency Response
Single & Multiple Lane Closures
Road Closure and Detours
Freeway Closures
Two-Way Flagging
Temp. "No Parking" Sign Installation
Filming and Special Events
Long Term Projects
Traffic Control Equipment Rental
Temporary Re-Striping
Concrete & Water-Filled K-Rail
Job Hazard Analysis & Job Walks
Traffic Control Consulting
Traffic Studies: Speed Surveys
& Traffic Volume Data
Agency Permit Processing
Equipment Sales