Traffic Control Permitting in the Hands of Masters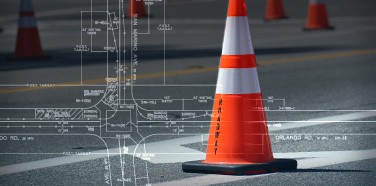 Traffic Control Permitting
Intensive planning is only half the traffic control story. The other half is permitting. A big process requiring big skills. Like the kind powering Roadway Construction Service (RCS).
Nothing less will do. Permitting is an obstacle course of challenges; a maze of details – meant only for true masters like RCS.
Has the host city pulled the right permits? Are they current?  Have they been properly approved? Questions like these fly at RCS from every direction. And they must be covered. If they aren't, things can grind to a costly halt very quickly.
So what's the big deal about a few permits? … Few? … RCS might need dozens and dozens before a project clicks into gear. Virtually every task requires its own authorization. Among those requiring coverage by its own permit are:
Dirt removal/excavation
Demolition work
Heavy crane setup/work
Concrete pumping
Materials delivery
Scheduling also is a key factor in the permitting process. Project preparation involves hundreds of people, both from RCS and the host city. And that means scheduling hundreds of shifts. A slew of temporary traffic control permits might come into play to cover the myriad time slots.
Are permitting processes transferrable? Absolutely not. Every city has its own permitting requirements, procedures, and practices. Even time allotments can vary from locale to locale. A 4-week permit in one place might be good for a mere two in another. New city means new permitting process. End of story. Clearly, adaptability is essential in the world of traffic control permitting.
Fortunately, Roadway Construction Service has the expertise, experience, and knowledge to adapt and respond to the demands of traffic control permitting, especially in Los Angeles and surrounding counties. Contact Roadway Construction Service to learn more about why they set the gold standard for customer service, planning, and permitting in the traffic control industry.