High Praise for Highway Work Zone Safety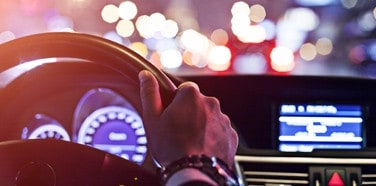 When providing traffic control services in L.A. and Orange County, Roadway Construction Service (RCS) consistently makes safety a top priority. Case in point is our recognized performance in the area of highway work zone safety. Never an easy task. Workers face dozens of potential hazards every second they're on the job. Protecting them requires all the knowledge, skill, energy, and experience in the RCS reservoir. Yeah, we know what it takes. That's why RCS wishes to extend its heartiest congratulations to Caltrans for their recent honor.
Caltrans' highly-regarded Be Work Zone Alert campaign has earned the Roadway Work Zone Safety Awareness Award presented by the American Road & Transportation Builders Association's (ARTBA). Featuring children of Caltrans employees, the campaign offers a uniquely engaging approach to raising work zone safety awareness. The children personally deliver messages guaranteed to strike a chord with recipients: 'Be Alert, Our Mom/Dad's at Work' and 'Move Over: Amber Lights Protect My Mom/Dad'. People of every occupation, particularly those with children, naturally identify with such compelling content.
Presented in both English and Spanish, the campaign covers virtually every type of media — billboards, radio, TV, digital ads, website, and social media. Caltrans is understandably proud of the awareness-raising accomplished so far by the campaign.
The Roadway Work Zone Safety Awareness Awards Program is designed by the ARTBA Transportation Development Foundation. With headquarters in Washington, D.C., ARTBA represents 6,000 organizations that plan, design, build and maintain U.S. roadways, waterways, bridges, ports, airports, rail, and transit systems.
From the RCS perspective, anything that contributes to improved highway work zone safety is welcome news. Caltrans certainly is making a contribution with its Be Work Zone Alert campaign. Roadway Construction Service, of course, will continue to have its own impact on highway work zone safety. By maintaining extraordinarily high standards, fostering ongoing training, and seeking new avenues of improvement, RCS offers traf the best protection possible.
If you're interested in learning more, contact RCS for a complimentary consultation. You'll discover why we set the standard for safety in all areas of traffic control in Los Angeles, Orange County, and all of Southern California.
You can read the offical Caltrans press release here: Press Release