Schedule Traffic Control Services with Roadway Construction Service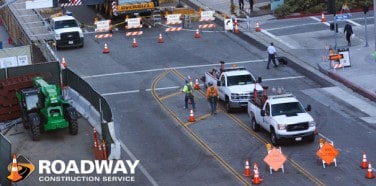 With summer here, there's plenty going on throughout Southern California. Road repairs, construction projects, special events. It's endless. Virtually all this activity requires some type of traffic control to maintain order in the work zone. For this, only a proven provider can be counted on. That's why anyone facing one of these challenges should schedule traffic control services with Roadway Construction Service. We have a glowing track record that demonstrates exceptional service on all fronts. And we're ready to provide any of these services at a moment's notice.
Call: (855) 907-7233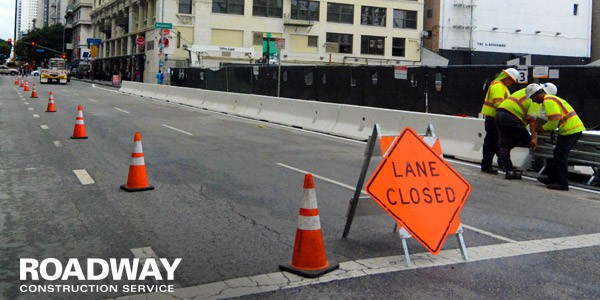 Convenient Traffic Control
One advantage our clients enjoy from the get-go is convenience. In fact, we pride ourselves on providing the most convenient traffic control in Southern California. It starts with that initial point of contact – the telephone call. When you reach out to us for service, get ready for a surprise. You will NOT get a recorded message, monotonous music, or any other form of brush- off. What you will get is the pleasant voice of actual person ready to help. Just tell us what you need, and we'll set the wheels in motion, ensuring timely deployment that meets the requirements of your schedule and budget. Basically, you don't have to do much. When we say convenient traffic control, we mean it.
Traffic Control Planning
We also mean it when we say we're fast. Lighting fast. It all starts from the very beginning – the planning stage. We know you have a grueling schedule, and that every deviation and delay probably will hit your budget hard. No worries about this with Roadway Construction Service in your corner. We ensure extraordinarily fast traffic control planning, utilizing proven expertise, thorough understanding of municipal codes, and long-established relationships with key decision makers. Thanks to these advantages, we get to the core of every challenge and cut through bureaucratic red tape with ease. The result? Extremely fast traffic control planning that sets the stage for success.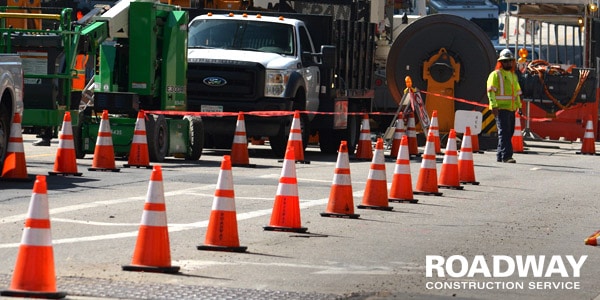 Once we're well ahead of the game with an air-tight plan, we're ready for deployment. As with all other service phases, this one is handled with consummate efficiency. This efficiency is evident in both parts of our deployment strategy – hardware and personnel.
Traffic Control Barricades
Thanks to a solid traffic control plan, we provide exceedingly efficient traffic control barricades that maximize safety and ensure traffic flow. Every piece is quickly set up and ready to do its job. Whether we're placing high-visibility cones or impenetrable Jersey wall, each component is exactly where it should be. Once the job is underway, this meticulous placement of important hardware enables it to perform with exceptional precision. Because the deployment was carefully worked out in advance, everything is in sync. It truly is a striking example of efficient road barricades.
Traffic Control Flaggers / Traffic Guards
Equally efficient is our team of traffic flaggers. Thoroughly-trained and certified to meet the highest standards, these dedicated professionals are masters of communication. Using both flags and hand-signals, they help maintain smooth traffic flow and ensure the safest possible work zone conditions. Thanks to this expertise, they consistently prove themselves amazingly efficient traffic control flaggers of the highest caliber. They also provide one more reason why anyone facing a traffic management project should schedule traffic control services with Roadway Construction Service.