Equipment Rental for Traffic Control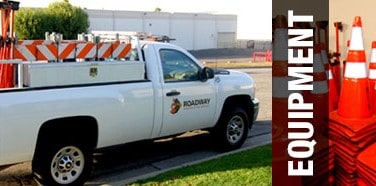 Equipment Rental for Traffic Control
Traffic control requires more than a trained crew and powerful cranes. Also needed is the right equipment to maximize project safety. That's why so many projects count on Roadway Construction Service (RCS) for traffic control equipment rental.
RCS covers the waterfront when it comes to equipment rental for traffic control. Our vast selection is suitable for general contractors, subcontractors, cities, utilities, events, parking lots, and more.
What Type of Traffic Control Equipment is Available?
You name it, we've got it. This includes:
Cones
Barricades
Delineators
Arrow Boards
Message Boards
RCS Adds Planning to the Equipment Rental Equation
How do you know what equipment you need? How much is required? Accurate answers to questions like these are vital for the success of any project.
RCS has an experienced team of traffic control specialists available to help you plan an effective equipment deployment strategy. Fully trained for the most challenging situations, the RCS team helps clients evaluate project parameters and pinpoint specific needs. By thinking through your project from beginning to end, we'll help you devise workable solutions that maximize safety and eliminate costly delays.
For instance, one of the questions that typically arises during the planning stage is: 'what kind of k-rail do I need?' That depends. Water-filled is shorter but less expensive. Concrete costs more but covers a greater distance. Our planning specialists will analyze your situation to determine the best k-rail option.
Transport and Setup Services Available
At RCS, equipment rental for traffic control involves more than cones and k-rail. We also provide pickup and drop-off services for all rented equipment. If you need us for setup, we cover that, too. It's all in day's work.
Of course, along with equipment, RCS rents trucks and cranes. Dozens of them. As with equipment, our vast selection means we'll have what you need when you need it.
Providing first-rate equipment rental services is just one way RCS helps ensure maximum safety for your project. If you're interested in learning more about our unsurpassed equipment rental for traffic control, contact RCS today. You'll soon discover why we're the go-to traffic control service in Los Angeles and all of Southern California.