Inside Story of Traffic Control Planning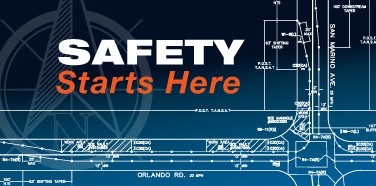 Do you require temporary traffic control for a major construction project or special event? No problem. Just toss a few orange cones around the site, and you're all set, right? Not exactly. In the real world, traffic control for such projects demands intensive, long-term planning. And nobody surpasses Roadway Construction Service (RCS) when it comes to this high-level planning.  For RCS, thoroughness is the name of the game. Not one shovel or cone touches ground until their team hits the drawing board and maps out a game plan for the city.
Traffic control planning for major construction projects and special events begins with the city itself.  What are the expectations of the local brass? For RCS, this means plugging into the city decision makers and learning about their needs. This is a necessary step for every project. Each city in Los Angeles and surrounding counties is different. Requirements for Long Beach might not even be close to those of Century City or Anaheim. One thing all cities have in common, however, is a desire for minimal impact on the community. In order to meet minimal impact expectations and safety requirements, RCS coordinates their game plan with key personnel at every organization involved. Among the potential tasks to be synced up are:
Dirt removal/excavation
Demolition
Heavy crane setup/work
Concrete pumping
Material delivery
Of course, that's just for starters. Traffic control planning also requires RCS to coordinate the processes of multi-phase work, particularly with utility companies.  These include utility connections involving sewers, gas, water, and electricity. Each of these components requires specific traffic control solutions. And you thought it was easy.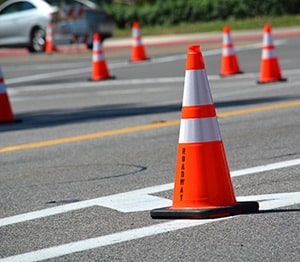 Fortunately, Roadway Construction Service has the expertise, experience, and knowledge to carry out temporary traffic control planning and implementation with flawless precision. Contact Roadway Construction Service to learn more about why they set the gold standard for customer service, planning, and permitting in the traffic control industry.