A Road Divided! K Rail rental From RCS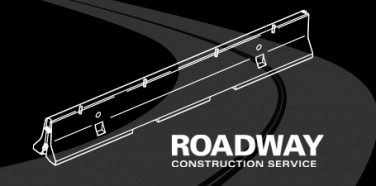 A Road Divided!
When people think of traffic control, what typically comes to mind are the dedicated crews and sophisticated equipment necessary to maintain order on busy roads. But one of the most important components of traffic management often is something without a single moving part or the ability to speak. That component is K Rail. This roadway barrier is so important, in fact, that Roadway Construction Service (RCS) has made K Rail rental a major feature of its traffic control services.
Call: (855) 907-7233

From a motorist's or pedestrian's point of view, K Rail simply is a concrete barrier that divides traffic lanes. Its purpose generally is two-fold: (1) Prevent vehicles from crossing over into closed lanes and other prohibited areas and (2) Re-direct vehicular traffic and safeguard pedestrians during road construction projects. Depending on need and situation, K Rail may be either water-filled or concrete.
When you're providing K Rail rental services, however, these important barriers are much more than a means for dividing roads. They're the difference between smooth, safe roadways and chaotic conditions rife with hazards. Not bad for something that neither moves nor speaks.
K Rail deployment is all part of a day's work for RCS. Sometimes, however, K Rail rental throws unusual challenges into our path … challenges requiring quick reflexes, creative thinking, and plenty of crossed fingers. One of these challenges came to us by way of our client, Holland Construction. Their project was a two-story parking structure on heavily-traveled La Brea Boulevard in Los Angeles.
This time, RCS would have to do more than divide a few lanes. On our shoulders was the protection of nearby property, motorists, work crews, and the general public. From our vaults came the solution – an 8,000 pound-per-20-foot K Rail. Deployed with astounding speed, the barrier worked superbly, keeping traffic flow and safety at the highest possible level. We're pleased to say, the construction project went off without a hitch. Much of the credit goes to that strip of concrete we so painstakingly installed.
If you're interested in learning more, contact Roadway Construction Service (RCS) for answers to all your questions. You'll soon discover why we set the standard for K rail rental, as well as all traffic control services in Orange County, Los Angeles County and all of Southern California.