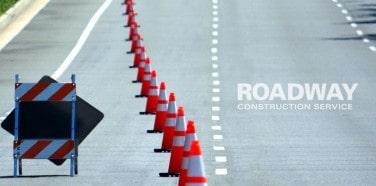 More people, more road traffic. That's city life during the joyous holiday season. Roadway Construction Service (RCS), of course, is no stranger to busy roads. Often called upon to provide temporary traffic management services, RCS keeps all those cars and pedestrians moving smoothly – for the holidays and every day.
Temporary traffic management services really are a balancing act. The safety of work crews and general public, applicable laws and ordinances, project completion dates, budgets. So many variables to juggle, long before crews are dispatched. To pulls off this monumental feat, RCS strategists must develop an air-tight temporary traffic management plan.
The planning starts with key questions, such as 'what are the goals and expectations of local officials? For answers, we go straight to the source – city officials. It's a process repeated with every project, as every municipality has its own requirements, expectations, and standards.
As information is compiled, a master plan takes shape. Built into each plan are two overriding goals — minimize impact on the community and maximize safety for anyone in and around the project area. Our scrupulous attention to detail is evident in every completed plan. All drawn to scale, the plans show current conditions and satisfy the most recent Federal & California state guidelines, as well as requirements of the responsible agency.
Along with planning, traffic management permitting is one of the crucial preliminary stages of traffic management. Again, we must ask many questions to ensure all requirements are satisfied. Common inquiries include 'Have the right permits been pulled?' 'Are they current?' 'Have they been approved properly?' Without the right answers, projects would stall in the starting gate.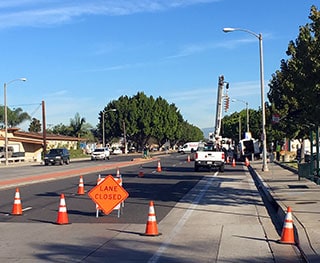 Once the planning and permitting is completed, RCS is ready to tackle virtually anything. Which explains the extraordinary track record we've achieved in the field of temporary traffic management services.
If you're interested in learning more, contact RCS for answers to all your questions. You'll soon discover why we set the standard for temporary traffic management services in Orange County, L.A., and all of Southern California.