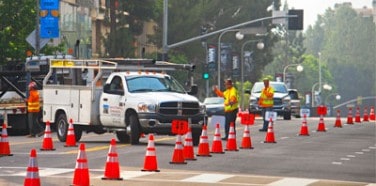 Many people see traffic control as a relatively simple process. Position a few barriers, deploy a squad of signal personnel, and the job is done. That's fine if you're indulging in flights of fantasy. But in the real world, the process is a bit more involved than that. To meet the challenges of this field, a traffic control service must see the road ahead … and develop a roadmap that takes projects to a successful conclusion. For this reason, Roadway Construction Service has committed itself thoroughly to the art of traffic control design.
Call: (855) 907-7233
At Roadway Construction Service, traffic control design is our roadmap, covering every square foot en route to project completion. From conception to inception to cleanup, we look at the entire road. This thoroughness applies whether we're providing work zone traffic control or maintenance of traffic for a holiday parade. We focus in-depth attention on all projects, large, small, and medium.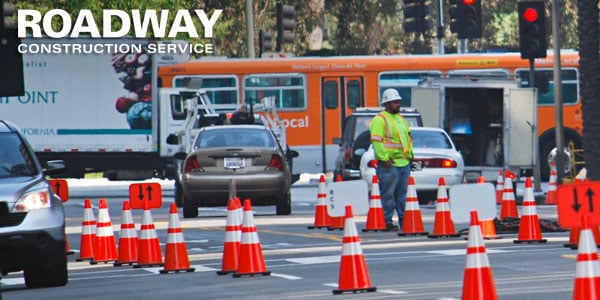 Traffic Control Planning
In our camp, traffic control design is a master plan in which all preparations are made well in advance. It begins with our team laying the necessary groundwork. This means we develop a blueprint and guide for every move. For this, we rely on the expertise of our traffic control planning team.
The experts on this squad know their job from top to bottom. Seasoned through years of experience, they are masters in the art and science of strategic development. Their job isn't exactly a piece of cake. They must address and juggle a wide range of needs, from personnel selection to hardware deployment. When they're through, however, every possible detail has been looked at from all angles.
Understandably, a certain amount of traffic control testing is necessary during this planning process. Consequently, all theories, proposals, and strategies are subjected to in-depth review before implementation. Our team strives to verify the soundness of all solutions well before the first barrier touches ground. Guesswork is not an option.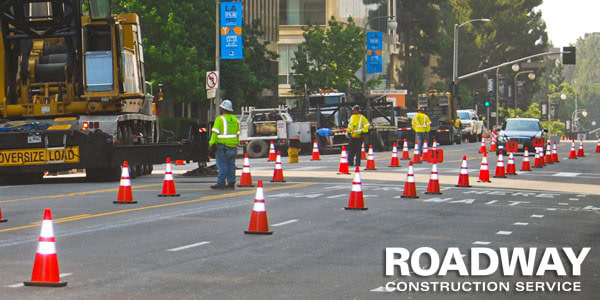 Traffic Control Permits
The best laid plans, of course, will fizzle if approvals aren't secured. This means, before deployment takes place, our team must obtain proper traffic control permits from city officials and other civic leaders.
No worries there. Our traffic control permitting process has been fine-tuned to the highest, most efficient level. Not only do our strategists understand the applicable codes, they know the decision makers personally. That's only to be expected. You see, through years of experience in the field of full-service traffic control, we've developed long-standing relationships with key civic leaders. Our team understands their expectations and therefore consistently delivers acceptable solutions.
California Traffic Control
In the realm of California traffic control, our rapid response permitting process is crucial. By promptly securing necessary permits, we minimize the delays that often throw projects off schedule and saddle clients with mounting costs. Many a traffic control budget has been strained by such costly delays. That won't happened with Roadway Construction on the job. Our permitting process is geared for timely, cost-efficient results.
In a nutshell, our traffic control design puts a premium on thoroughness. From planning the deployment of personnel and equipment to acquiring applicable permits, we create the perfect roadmap to a successful outcome. Thanks to our efforts and expertise, California can rely on Roadway Construction Service for safe, efficient traffic control promptly provided.