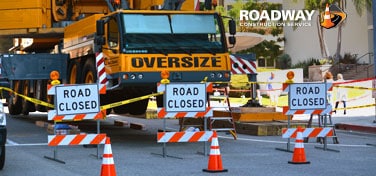 At Roadway Construction Service, there are no barriers to expert solutions. We do, however, offer many useful barriers to the local landscape. Whether you need wall, cone, or something in between, you can count on our road barrier rental program to deliver. Effective road traffic control, of course, depends on these barriers. They often are all that stand between smooth, safe traffic flow and complete chaos.
Our road barricade services address a wide range of needs. One of these is the issue of lane closures. This process requires careful planning and skillful deployment. Many questions must be answered before leaping into action, including — which road barriers will be deployed? On the surface, this seems like a snap. But in truth, it's a process demanding supreme insight and knowledge. Our planners must ascertain and understand work zone conditions before even a single cone takes its position on the pavement.
Lane Closure Plan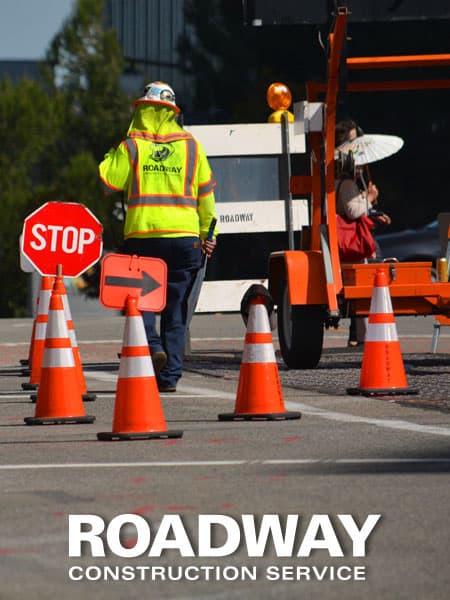 Once conditions are determined, the selection process gets underway. The possible choices include all types of traffic barriers and road barricades. On one end of the spectrum are the very compact but nevertheless highly visible cones. Fashionably orange, they typically are utilized to separate traffic or to merge lanes in work zones. They're also highly effective for guiding pedestrian traffic during public events, such as holiday parades.
On the other end of the spectrum are the massive, concrete traffic barriers known as K Rail or Jersey barricades. But there are options. If you're looking at a long-duration project requiring months of work, concrete K rail barriers are a must. In contrast, temporary projects call for water-filled Jersey barricades. These consist of a plastic outer shell reinforced by a water-filled inner chamber.
Lane Closure Permit
Deploying road barriers for effective traffic control really begins at the permitting process. During this stage, municipal officials and other decision makers give or deny city permits for any traffic control plan, including strategies dealing with the deployment of road barricades. This phase addresses everything from vehicular flow to the encroachment process. We're proud to say that our plans and solutions consistently earn quick approvals.
What's our secret? Well, there are two. Number one, experience. We've been navigating the world of city permits for many years. So we know (excuse the pun) all the right roads. No bureaucratic snarls block our progress, not for long, anyway. We cut to the chase and save you a big chunk of time in the process. Number two, our team is extremely well-connected. Through years of experience, we've come to know many of the key decision makers. Consequently, we know what they expect well in advance. It's all part of our broad range of traffic control services.
Would you like to learn more about road barrier rental that truly meets your safety needs? Reach out to Roadway Construction Service any time. We'll be happy to provide additional information and answers to all your questions.