Construction Cone Rental and Flagging Services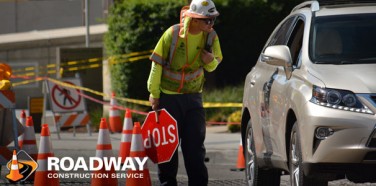 For every construction site, a variety of safety solutions are employed to maintain smooth traffic flow. Some of these solutions are extremely large, such the formidable k-rail. Others are on the compact side. Most notable in this latter group are construction cones. Small buy highly visible, they're generally used to delineate traffic boundaries or designate restricted areas in and around construction zones. The safety provided by these compact solutions is enhanced by construction flagging services. Together, these two solutions form a powerful one-two punch for the maintenance of roadside safety. Given the importance of these components, Roadway Construction Service has developed a comprehensive program of construction cone rental and flagging services.
Traffic Control Device Rental and Management
Our program of construction cone rental and flagging services has been carefully designed to meet the highest standards. Let's start with cone deployment. In various situations requiring the re-routing of traffic or the communication of advanced warnings, these compact solutions often are employed.
Call: (855) 907-7233
You might think that their use is limited to the daylight hours, when sunlight enhances their visibility. But no such limitation exists. Cones are entirely suitable for nighttime traffic control. How do we ensure their visibility in darkened conditions? Simple. We simply cover them with a reflective sleeve. The reflective material easily picks up headlights or any other nearby illumination. If necessary, we can equip construction cones with flashing lights to assist their visibility. Clearly, cones are a versatile solution that can be any time of day.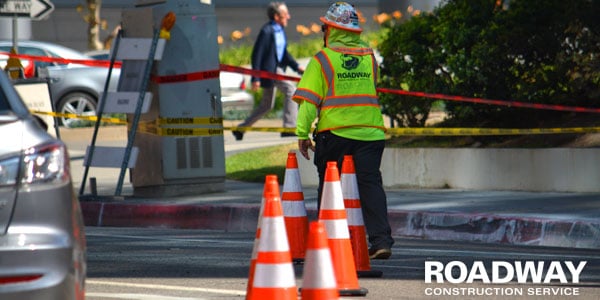 Along with their visibility, cones have the unique advantage of portability. In size, they range from 11.8 inches to about 39.4 inches. Their compactness is matched by their lightness, allowing for easy lifting and movement. For added variety, cones are available in a variety of highly visible colors, with orange, yellow, and red being the most often chosen.
Road Traffic Control Flaggers and Traffic Guards
Complementing the deployment of construction cones is the human element of our lineup. This group of humans collectively is known as traffic flaggers. Possessing a variety of skills, these experts are the cornerstone of our flagging services. Some of these skills are natural and ready for action. Others, however, must be developed and finely honed. This is accomplished through our rigorous training program. Getting through this course is no cake walk by any means. Discipline, hard work, and dedication are mandatory if one expects to 'graduate'.
How thorough is our training program? When graduates emerge from this rigorous course, they are qualified by the industry's highest certifications, including those awarded by OSHA. If that doesn't say it all, nothing will.
Out in the field their thorough training is evident. Our flagging crew is known for their ability to maximize safety and roadway efficiency. The main way they accomplish this is through their uncanny ability to communicate important messages. The communication typically is carried out via the instrument on which their name is based – traffic flags. Using these flags, they transmit signals to one another, as well as to passing motorists. Relying on their communication abilities, they efficiently transmit crucial warnings or cautions to anyone in the vicinity. Thanks to their well-honed skills, they've helped us develop a top-notch program of construction cone rental and flagging services.