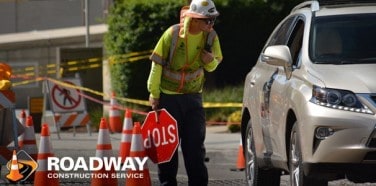 On the grueling roads of Southern California, there's a critical need for effective road traffic management. As a premier road traffic control company, Roadway Construction Service has been addressing this need for many successful years. Credit goes to a combination of experience, dedication, skill, and unwavering commitment to excellence. These qualities have helped propel us to the forefront of traffic control companies. No matter where you are in Southern California, you can count on Roadway Construction Service for exceptional and reliable solutions.
Call: (855) 907-7233
Providing effective road traffic management is really a balancing act. This is especially true with California traffic control. In this busy state, we often must bring many solutions into play on a project. Keeping them all working smoothly, all at the same time, requires some doing. But we always manage. This, of course, requires top-flight personnel. Which is why expend so much time and effort in the selection of our crews. Everyone chosen to be on our team must satisfy our exacting standards.
Traffic Control Flaggers & Guards
Our team of flaggers is an excellent example of our distinguished personnel. We offer Southern California an outstanding selection of traffic control flaggers for hire. Each member of this standout team has been thoroughly trained to meet not only our high standards, but those of the government. Once they've 'graduated' from our training program, they are qualified by the industry's highest certifications. Among them is OSHA certification. Qualifications such as these ensure our flaggers meet the highest safety and competency standards. We are proud to count them as one of the core components of our traffic management services.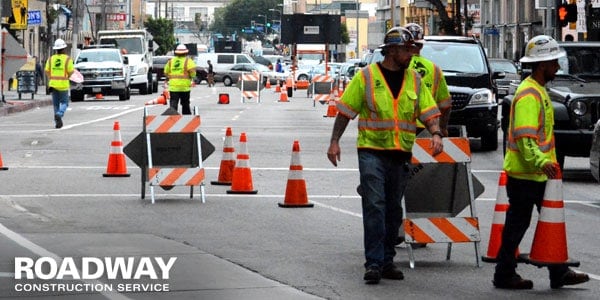 The traffic control plans we develop also rely on exceptional personnel. As with our flaggers, the members of our planning team are thoroughly trained and extraordinarily skilled in their craft. Without them, no traffic control project ever could get off the ground. To meet the challenges of their job, these strategists must be familiar with a wide range of municipal codes — not only those that apply to one area but to every region of Southern California. Every municipality has a different set of requirements. Knowing them in advance enables our team to present airtight plans to decision makers – everything is in order and beautifully laid out. Thanks to this precision, we consistently earn quick approvals on encroachment permits and other types of authorizations.
Traffic Control Planning
Our strategists also rely on another kind of knowledge when developing a traffic control plan. That is the knowledge of the decision makers themselves. You see, our team has established long-standing relationships with these leaders. These strategists know what the decision-makers expect and therefore consistently meet those expectations. By doing so, our team further expedites the approval process and minimizes hassles and costly delays.
Along with talented personnel, barricades and other hardware also play an important role in our lineup of traffic control services. Among these is our acclaimed k rail rental program, which provides these wall-like barriers for a variety of needs, such as construction traffic control.
Along with hardware, Roadway Construction Service also deploys signage as part of our program of traffic control service. Rest assured, we're well guided in these efforts by the CA MUTCD sign chart. Another example of our commitment to exceptionally reliable traffic control solutions and why we remain one of Southern California's leading providers of road traffic management.