Traffic Control for Transportation Planning and Permitting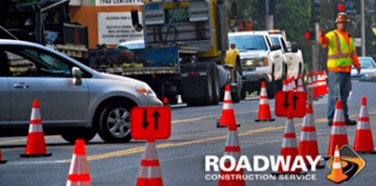 Given the complexities of the current metropolitan environment, how can people, vehicles, and goods reach their destinations in the smoothest, safest way possible? Ensuring the best possible outcomes requires thorough planning, as well as the implementation of effective traffic control strategies. Fortunately, Southern California has an excellent resource for those facing this challenge. Roadway Construction Service offers safe, reliable traffic control for transportation planning and permitting. Backed by years of experience and in-depth knowledge, we provide first-rate solutions for a wide range of transportation needs.
Call: (855) 907-7233
What's the most important component of traffic control for transportation planning and permitting? There really isn't a single answer. Every solution in our reservoir of traffic control services is vital. Consider, for instance the need for rock-solid traffic control plans. For this purpose, we have built up a team of knowledgeable experts capable of responding to a variety of situations.
Transportation Traffic Control Services
But their effectiveness isn't simply the result of unsurpassed knowledge. It's also the result of an innate ability to anticipate needs and conditions. Drawing on their vast experience in the field of traffic control services, our master strategists consistently see the road ahead and plan accordingly. Every detail and contingency are anticipated well in advance, minimizing, if not eliminating, unwelcome surprises and delays. That's great news for clients, for whom surprises often mean costly schedule disruptions. Yes, it's no exaggeration to say that Roadway Construction Service delivers the quickest, most worry-free results when expert traffic control plans are needed.
Traffic Control Permits and Planning
This acclaimed rapid-response track record is bolstered by our proficiency in the area of permit acquisition. No matter what the project, traffic control permits are necessary before plan are implemented.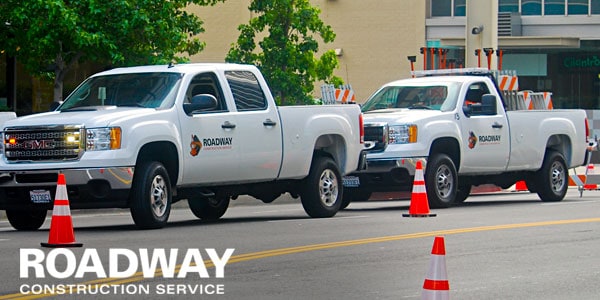 Again, our traffic control planning team draws on a wealth of expertise to ensure success in this endeavor. We know the codes and regulations, enabling us to develop airtight plans that conform to these requirements. Our team is helped along by a personal advantage, too. You see, we know a considerable number of municipal decision makers, both in government and the business community. We therefore know their expectations – a huge plus when it comes to delivering precisely what these decision makers demand. No guesses or hopes. Just precision plans that secure quick traffic control permits and get the ball rolling immediately.
Sometimes, traffic control for transportation challenges our team to tackle unique problems and situations. For example, we might have to deal with an oversized load or two. No worries there. Our planning team ensures expert traffic control for oversize hauling. No matter how large the cargo, we'll see that it reaches its destination quickly and safely.
Traffic Barriers and Traffic Flaggers
Roadway Construction Service also deals with more conventional problems, such as the need for lane closures. For this purpose, we manage and coordinate a wide range of solutions ranging from traffic barriers to traffic control flaggers. True, it's quite a balancing act. But we've been trained for the challenge.
Clearly, Roadway Construction Service is a reliable resource for those in need of expert traffic control for transportation planning and permitting. Boasting a standout track record in this area, we offer clients the surest path to success in California's complex environment.