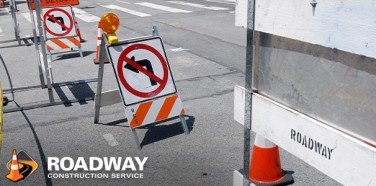 An effective system of managed traffic control is crucial in a busy region such as Southern California. There's a whole lot going on, and much of the activity can affect the flow of vehicles and pedestrians in a very big way. Construction projects are proliferating, summer events are gearing up, and many other forms of outdoor business are taking place. It all adds up to a great deal of action that potentially can impact the comings and goings of people, cars, trucks, and the like. Fortunately, Roadway Construction Service offers reliable traffic control management well suited to this busy area.
Call: (855) 907-7233
For Roadway Construction Service, managed traffic control is multi-dimensional. There's the people side of the equation, and the hardware side. Both are instrumental for the success of our ongoing operations.
Traffic Control Services
Let's start with the people side of the equation. This dimension of our service consists of those who work in the office, and those who do their job out in the field. The office group features the developers of strategies required to deploy the array of traffic control services demanded by each project. This is no cake walk. Developing a viable California traffic control plan requires keen insight into the unique characteristics of this busy part of the world – a part that always seems to be in a state flux. Challenging would be putting it lightly.
Traffic Control Planning
Creating a workable California traffic control plan requires knowledge of the area, sound judgement, and the ability to adapt to changing conditions. It also requires a knack for establishing strong bonds with many other people. Not only with members of the resident team, but with key decision makers who say yay or nay to all proposed plans. By knowing these people and gauging their expectations, our traffic control managers can anticipate their demands and needs. This foresight helps our team obtain required traffic control permits and ultimately develop acceptable strategies with minimal delays. Consequently, projects consistently are approved and launched in a timely manner. The major advantage to clients – meeting tight schedules and avoiding brutal cost overages associated with dreaded postponements.
Perfectly complementing the planning team are the people who comprise our field crew. This distinguished group is headed by the experts known as flaggers. Road traffic control would be impossible without this sharp-eyed team. They're the ones monitoring traffic conditions, communicating important instructions with hand gestures and flag signals. No question about it. Flaggers are masters of their craft, thanks in no small part to the rigorous training they received through our intensive program.
Traffic Control Barriers
Along with our expert personnel, hardware has an important role to play in maintaining safety and order on the busy roads of Southern California. This hardware consists of a wide range of traffic barriers, which are strategically deployed according to need and circumstances.
Together, people and hardware provided the one-two punch employed to establish a first-rate system of managed traffic control. And don't worry about the availability of Roadway Construction Service. We provide Los Angeles traffic control, Orange County traffic control, Riverside Traffic control, and San Bernardino traffic control. Basically, wherever you are, we'll be conveniently close.