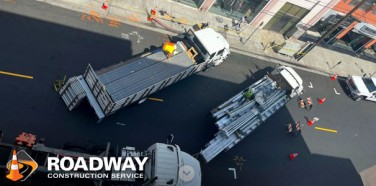 Because of the scope of our work, Roadway Construction Service may be thought of as many different types of service providers. It all depends on your needs and situation. For example, a number of folks in Southern California know us as expert traffic control managers. This is a designation that, if we do say so ourselves, is well-deserved. Thanks to our professionalism, skill, and experience, we've developed quite a knack for traffic management. And so, the reputation. It's no exaggeration to say that with our team on the job, we consistently keep roads and work areas operating smoothly and safely.
Call: (855) 907-7233
When functioning as traffic control managers, we tackle a variety of jobs in a wide range of locales. Certain days will find our team plying their craft in one of SoCal's busy work zones. This is never easy. In fact, it's one of the biggest challenges we ever face. Because of the intensity of activity, work zone traffic control requires a variety of solutions capable of protecting people and property in these conditions. To pull off this wondrous feat, we implement a full ray of resources. Among these is a crew that's second to none.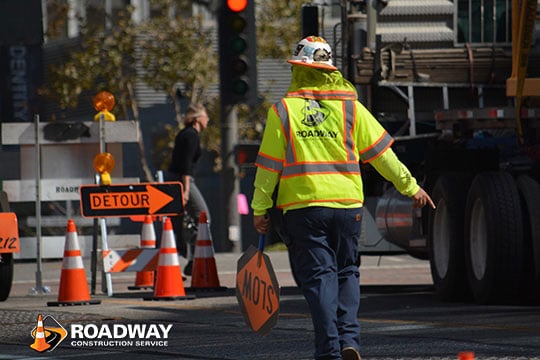 This crew is headed by our team of traffic control flaggers. When you need full protection in a work zone setting, we can supply you with an unsurpassed crew of traffic flaggers for hire. No challenge is too great for this intrepid group. In fact, our flaggers rise to every occasion, tackling all situations with consummate skill. Much of the credit must go to the training program specially developed to bring out their best. On every job, they transform this training into dependable service that maximizes safety for all. We're proud to offer this distinguished crew of traffic guards for hire throughout the year, rain or shine.
Traffic Control Equipment
To complement our field personnel, we supply high-performance traffic control equipment to the busy streets of Southern California. Selected through a thorough planning process, these street barriers function seamlessly with flaggers, the two providing a powerful one-two punch of extensive protection. In fact, effective temporary traffic control would be impossible without this crucial hardware. This demonstrates that Roadway Construction Service is much more than a single solution kind of company. For us, effective traffic control is the result of striking the perfect balance between people and equipment.
Traffic Control Management
Given the importance of traffic control equipment and its place in every strategy we develop, we've gone the distance to develop a first-rate program of road barrier rental. Through this program, you'll always get the right solution for every need. Is a solid, wall-like structure required to keep traffic out of unauthorized areas. No problem. The strategy masters in our planning department will select, design, and implement the appropriate k rail configuration. This process includes matching k rail to job duration. Longer projects use concrete k rail, while short-duration jobs are protected by the plastic, water-filled variety. Because it is comparatively lightweight, the latter type is easily transported, assembled, and disassembled. Hence, it's an obvious use for temporary assignments.
With so much riding on the proper selection of traffic control equipment and personnel for traffic control services, effective traffic control managers are a must for a company such as Roadway Construction Service. We're pleased to say our team consistently comes through — an opinion enthusiastically shared by our many satisfied clients.