Request a Quote for Traffic Control with Roadway Construction Service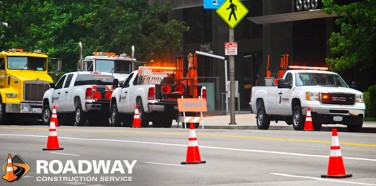 Summer events, road closures, construction projects — all these are common in Southern California. And all of them require reliable traffic control services to maintain order and ensure safety. As with everything else, these services have a price tag. But what's the right cost? It takes expertise to pinpoint the optimum figure. Which is why you should request a quote for traffic control with Roadway Construction Service. When it comes to calculations, we're proven experts who deliver fast. Before you can say 'traffic control for Southern California', you'll have a solid number in your hands. OK, it'll take a bit longer than that… but it'll be record time.
Call: (855) 907-7233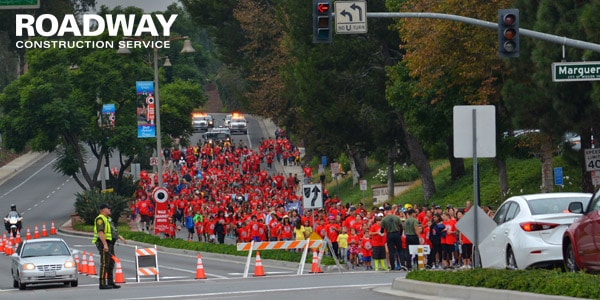 What makes us so blazing fast? Are we turbo-charged? Are we an in-and-out operation? Not at all. In fact, we're extraordinarily thorough and meticulously detailed. Then how can we be so speedy? A major factor is experience. Because we've been-there, done-that many times, our knowledge bank is full. We know the intricacies of traffic management — hardware, personnel, work zone conditions, expected traffic flow, anticipated weather, possible hazards. And more importantly, we can synchronize these disparate components to formulate an air-tight traffic control plan.
Road Barricade Rentals & Services
During the planning process, we must determine who and what to use for a given project. How many traffic control flaggers get deployed and where are they placed? Which traffic barricades should be implemented? This question alone suggests many possibilities — high-visibility traffic cones, k-rail (a.k.a. Jersey barrier), other traffic barriers? If we go with k-rail, is it water-filled or concrete? Countless questions must be asked and answered during the planning stage. Getting them answered as fast as possible is crucial. Experience is indispensable.
Our traffic control service quotes also reflect a commitment to efficiency. We know you don't want to waste a single dollar or a second. And neither do we. For this reason, we build incomparable efficiency into every traffic control plan. Everything is geared toward reaching your project objectives without hassles or excess expenditures.
Traffic Control Planning and Permitting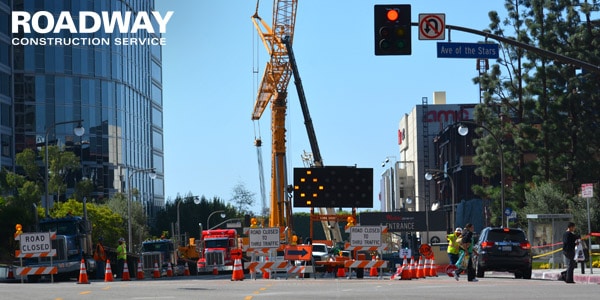 Again, experience counts heavily in this area. So do our long-standing relationships with municipal decision-makers. Every relationship stands on a very sound foundation – our thorough familiarity with municipal codes, and our understanding of the needs and expectations of these decision-makers. This depth of knowledge allows us to see the 'full picture' and stand totally in sync with local leaders. Consequently, they respond quickly with key authorizations such as encroachment permits. By expediting processes such as permitting, we reduce costs significantly. These reductions are reflected in very competitive quotes.
And don't worry about difficulties when seeking a cost estimate for traffic barricade rental. Roadway Construction Service offers incredibly convenient quotes for traffic control services. First, our service area covers virtually all of Southern California. Therefore, we're in your neighborhood. Secondly, you'll always get an actual person when calling for a quote – no recorded greetings, music, or waiting. What could be more convenient?
So, there you have it. Speed, efficiency, experience, dedication, competitive pricing and convenience. All of it points in one direction – Roadway Construction Service. Whether you're facing a road closure, public event, construction project, or any other job, do yourself a huge favor. Request a quote for traffic control from Roadway Construction Service.