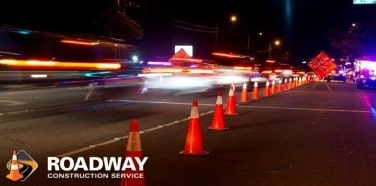 Given the wide scale use of Southern California's freeways, an effective system of freeway traffic control is crucial. Look no further than Roadway Construction Service. We have the resources necessary to implement such a vital system for a wide variety of highway situations. For example, extensive construction might be taking place on a stretch of freeway. Perhaps a section requires repair. Or maybe a detour has been set up to redirect traffic. These and countless similar situations demand effective and reliable road traffic control to maximize safety and maintain orderly traffic flow.
Call: (855) 907-7233
Rest assured, Roadway Construction Service is well-versed in the science of freeway traffic control. We've been practicing our craft for many years. Consequently, our team has accumulated a vast reservoir of knowledge and experience in this area. Thanks to this knowledge, we consistently provide effective solutions for a wide range of needs, no matter what the conditions. Consider, for instance, one of the most common freeway situations, the lane closure. For this, we're fully prepared to implement an unsurpassed system of freeway lane closure management.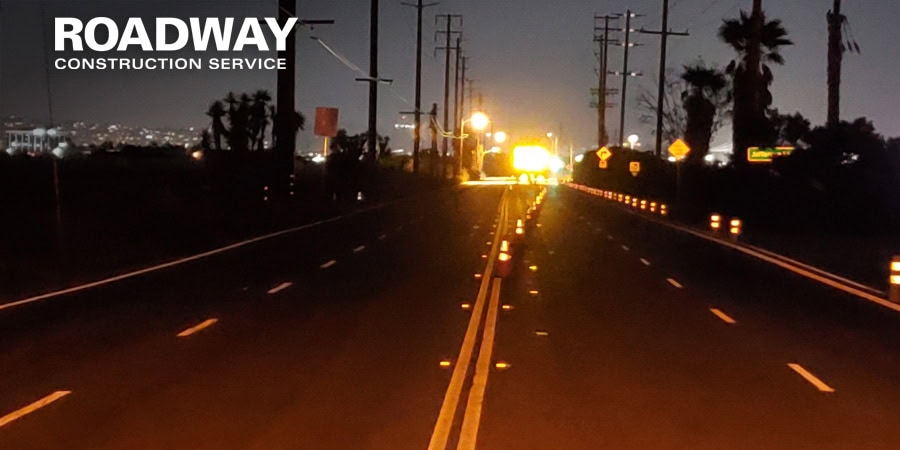 Temporary Lane Closures
What does such freeway lane closure management entail? An important component of this part of our operations is onsite personnel. Leading this group is our resident team of traffic flaggers using message boards, lights, cones and their vehicles to merge traffic. In our estimation, nobody is more prepared for the job than our team. To qualify for a position on our distinguished squad, prospective flaggers must meet the challenges of a grueling training course. This program has been specifically designed to prepare students for virtually every condition and contingency that might be encountered during temporary lane closures – and every other traffic control situation.
Construction Work Zone Traffic Control
Equipment also plays an important role when we provide construction work zone traffic control solutions for freeways. One of the most useful components in our lineup of traffic control equipment is k rail. Depending on the length of a project, we can choose from two types of this barricade. When temporary k rail barriers must be deployed for longer projects, Roadway Construction Service invariably selects concrete k rail (or Jersey barrier). While concrete provides substantial strength, the material is notoriously heavy, making it a challenge to move. Thus, its use for more extensive duty.
Concrete K Rail Rental
When facing a short-term freeway project, our clients utilize our concrete k rail rental and management services. Made of solid concrete, this type is extra safe for freeway traffic control. Clearly the optimum choice when quickness is called for.
The upshot is this — whether concrete or water-filled, either barricade is strong enough for the big stuff. And thanks to our responsive program of traffic control device rental, both are conveniently available to meet a full spectrum of needs.
Channelizers Rental Services
While these wall-like structures offer plenty of brawn, less massive barriers also carry some weight in our traffic control strategies. Looper cones are among the smaller solutions utilized to maintain highway safety and order. So are channelizers, which often prove indispensable for guiding traffic through a construction zone.
So there it is. Whether deploying personnel or equipment, Roadway Construction Service offers optimum solutions necessary for effective freeway traffic control. No wonder why Southern California consistently relies on our team to get the job done.